Private James M. Archer
Somewhere in France.
No Date.
To Sis & Delos.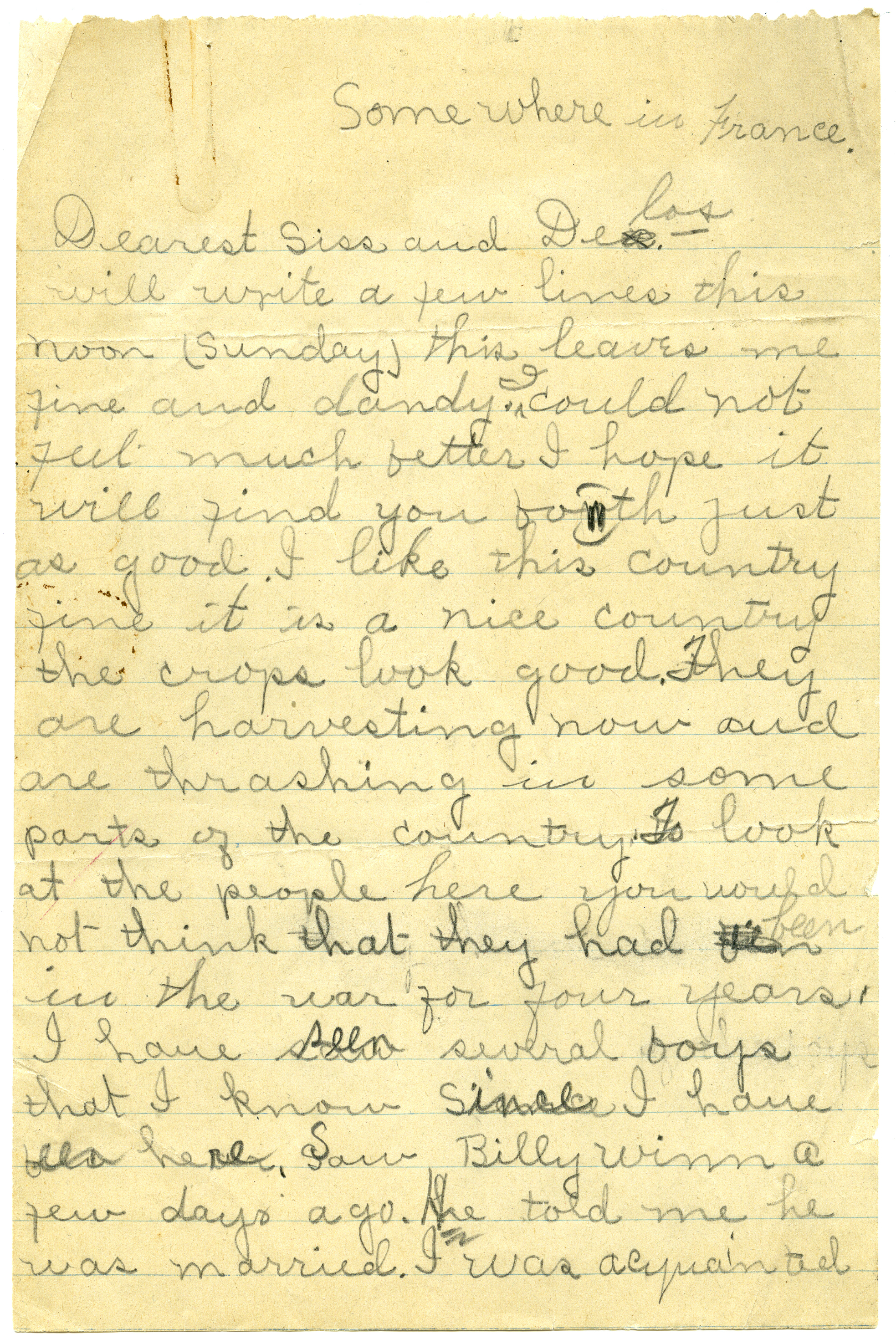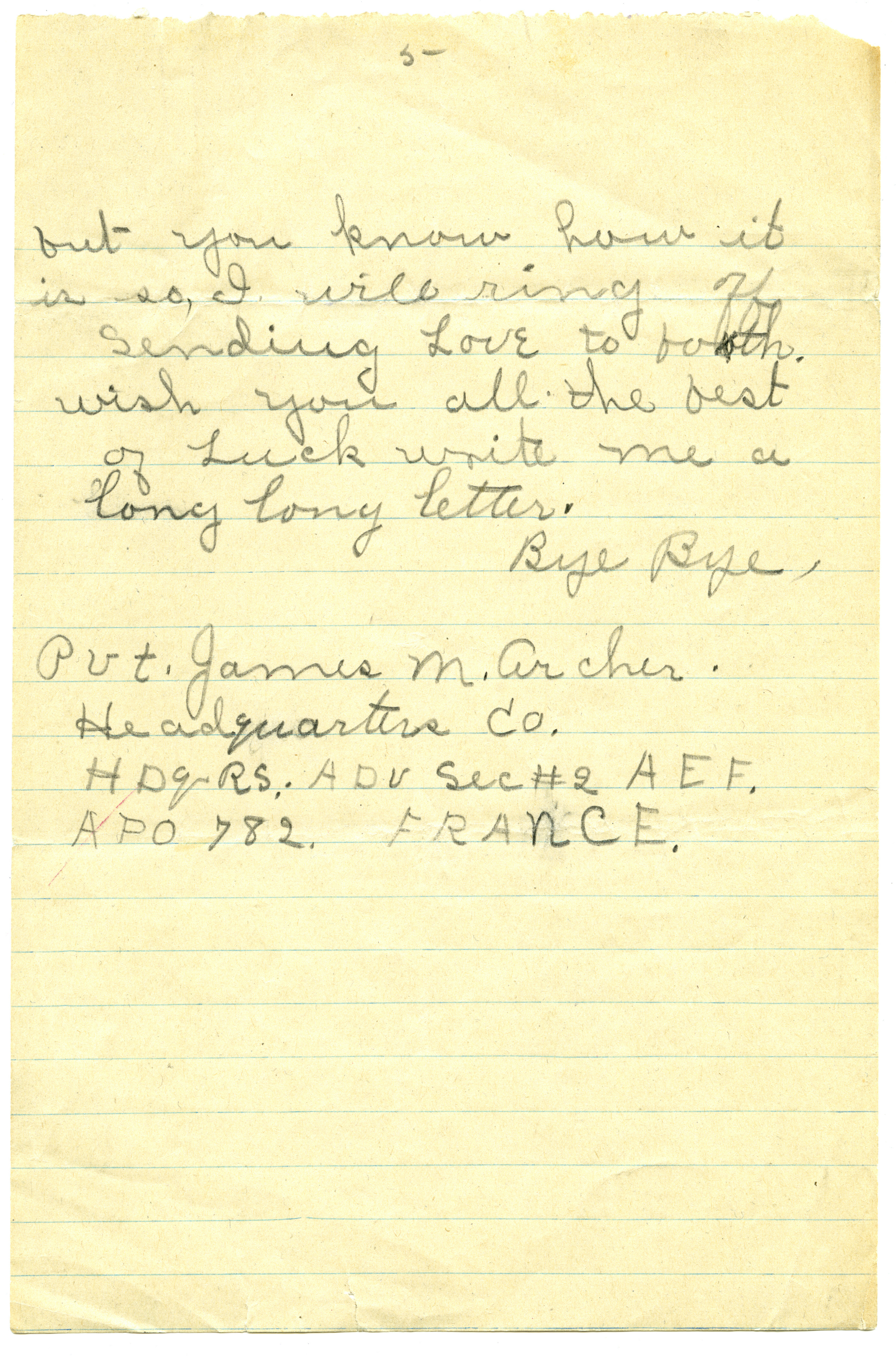 Dearest Sis and Delos—
Will write a few lines this noon (Sunday) this leaves me fine and dandy. I could not feel much better I hope it will find you both just as good. I like this country fine it is nice country the crops look good. They are harvesting now and are thrashing in some parts of the country. To look at the people here you would not think that they had been in the war for four years. I have seen several boys that I know since have been here. Saw Billy Winn a few days ago. He told me he was married. I was acquainted———pages 2 and 3 temporarily missing—then that I am OK and feeling fine and give them both my best regards. Have you heard from home lately? Would sure like to get some news from home over there I am going to try and get a pass and go to Paris the first of the month when we get paid. I have three months pay coming. Did Irene say if she had any letters from me since I came over and has Blanche? I have written several. Weill Siss I have written about all the news I can think of I mean that I can write I could think or enough to write all day but you know hot it is so I will ring off.
Sending love to both. Wish you all the best of luck write me a long long letter.
Bye Bye,
Pvt. James M. Archer
Msv1_A3. Violette Collection of WWI Soldiers' Letters. Mudsp Collection  V1. Truman State University Special Collections.