Reuben M. Eubank
Reuben Eubank.
Clatsop, OR.
21 May, 1918.
To Mr. W.J. Bray, Kirksville, MO.
Reuben M. Eubank served in the Aviation Division.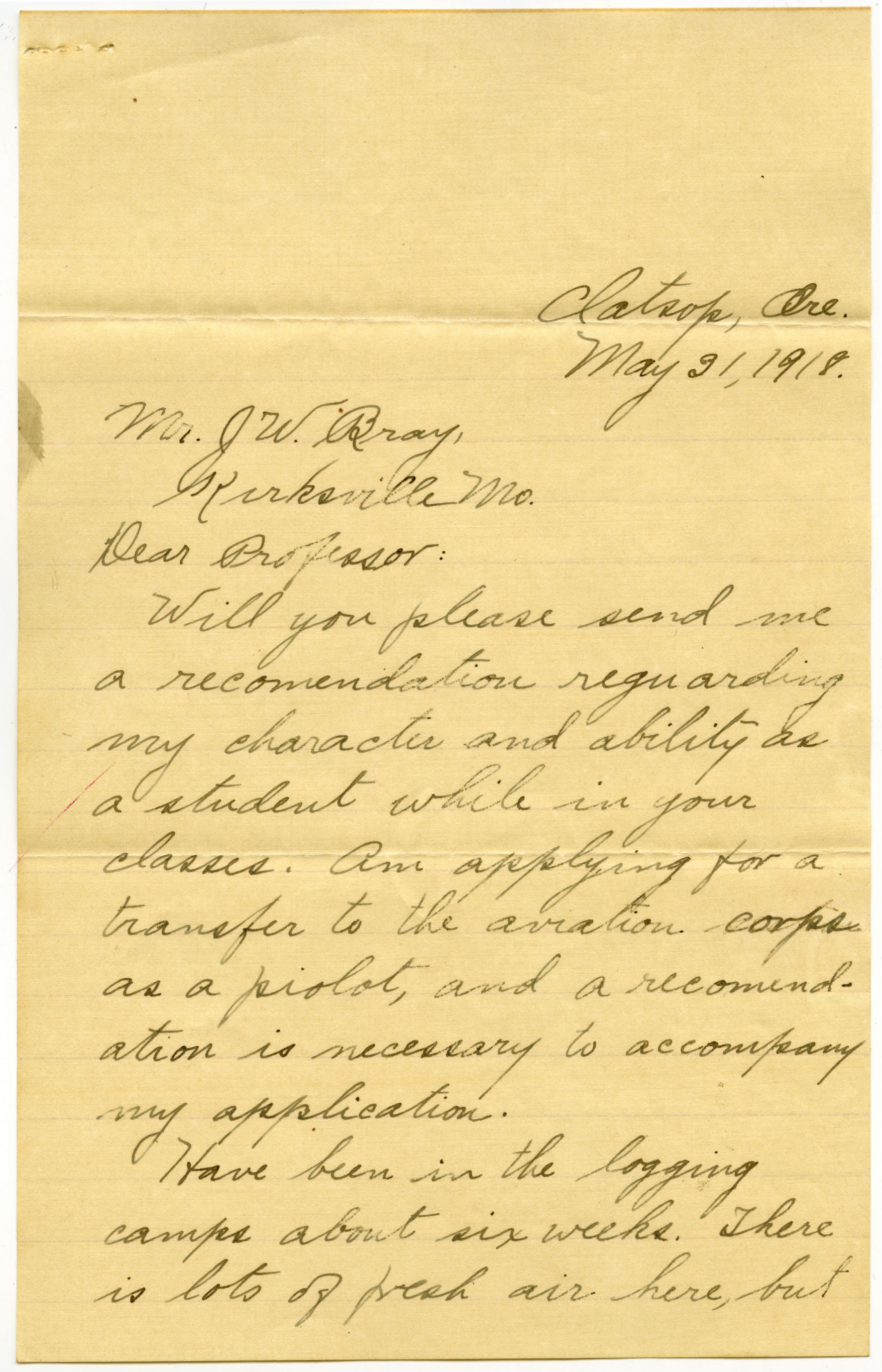 Dear Professor,
Will you please send me a recomendation reguarding my character and ability as a student while in your classes. Am applying for a transfer to the aviation corps as a pilot, and a recommendation is necessary to accompany my application.
Have been in the logging camps about six weeks. There is lots of fresh air here, not much amusements. We are only allowed to go to town once a week, and don't gt to stay long then. The only amusements in Seaside are a dance hall and swimming pool. For my part I go to the bathing pool.
The camp where I am located is five miles from Seaside. The weather was very rainy and damp the first month we were out here, and the mud was almost knee deep, however it is much better now since the railroad is built.
Have not received the Index very regular but sure appreciated it when it did come. Was sorry to hear of the Bull-dogs loosing the championship. Alltho I am in Oregon my feeling is with the K.S.N.S.
The time is limited for my transfer would appreciate your immediate attention to same.
Yours Truly,
Reuben Eubank
Msv1_E1. Violette Collection of WWI Soldiers' Letters. Mudsp Collection V1. Truman State University Special Collections.